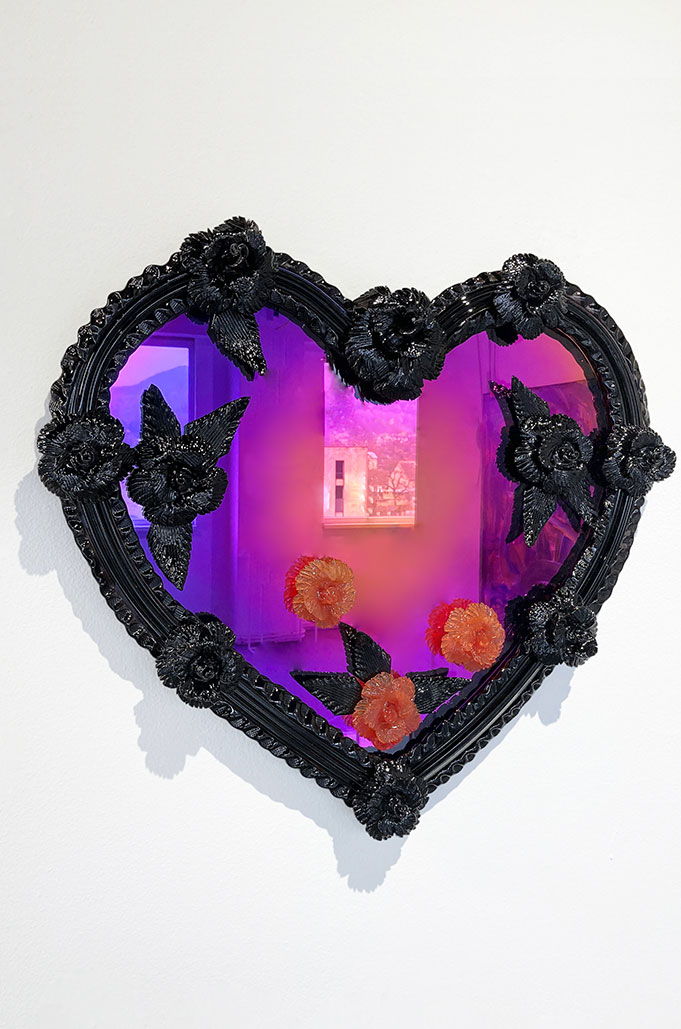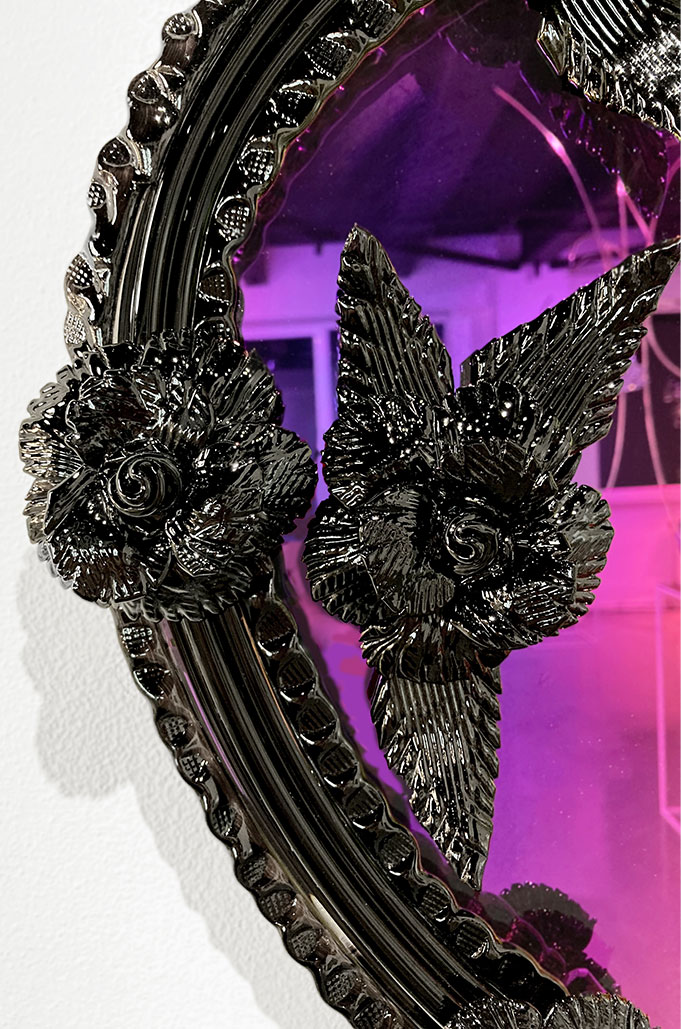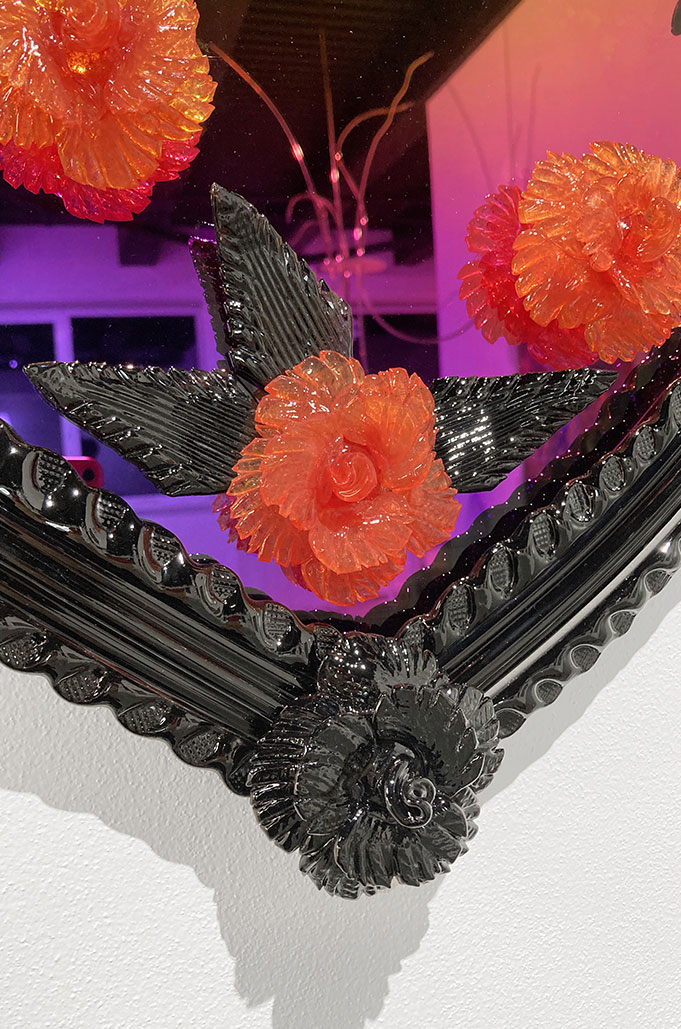 Venezia Love
This redesign of Venetian mirror is an exaggeration and celebration of Venetian glass craft, especially the traditional craft of mirror making. Vivid dazzling metallic mirror replace the classical silvering, capturing visual references from the analog of glass making with cake decor making within a playful frame, reimagine the classic product for the contemporary century. Upon the big red heart mirror features classic glass-blown flashy glass adornments, including flowers, leaves and curls.
Design by
Design Yulin Huang & Lukáš Houdek from HG Atelier Design
Where to buy
You can buy all items in Gallery 5 at HG Atelier Design.