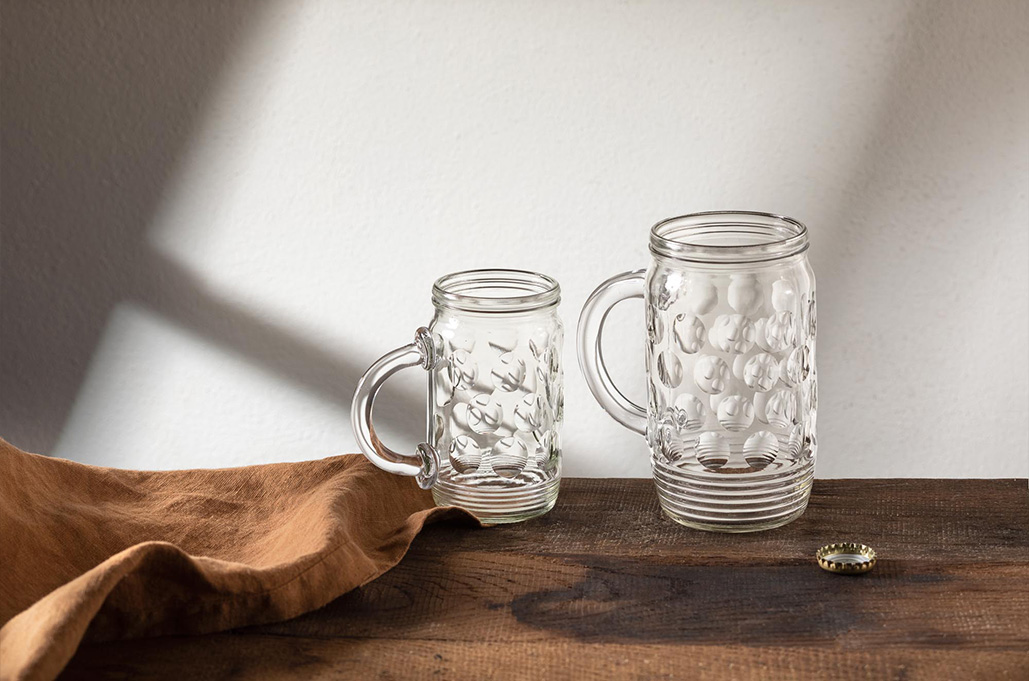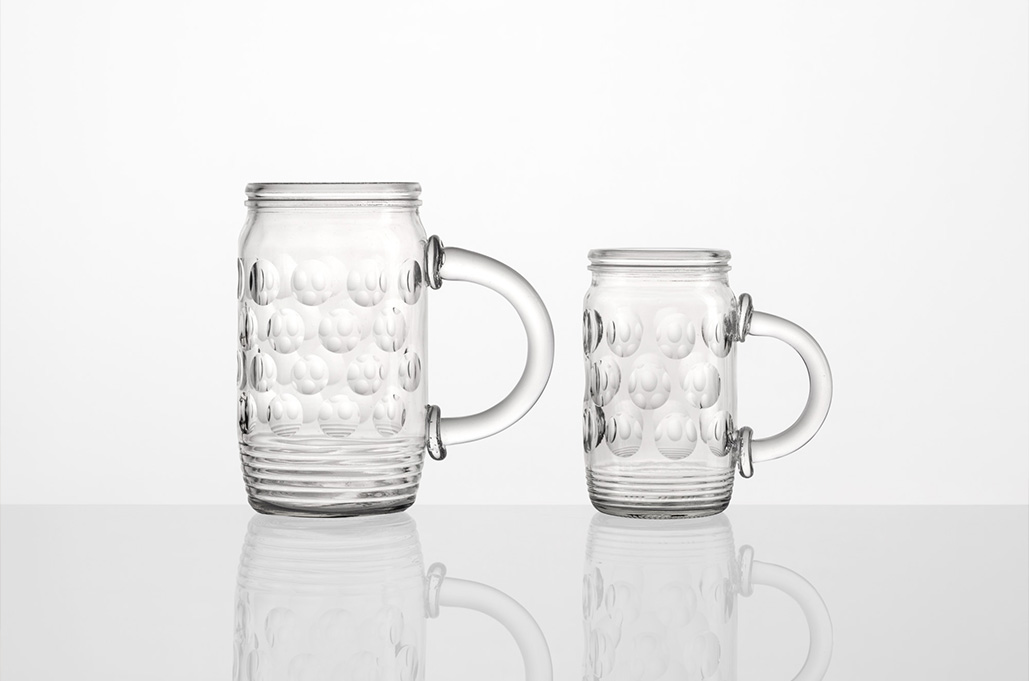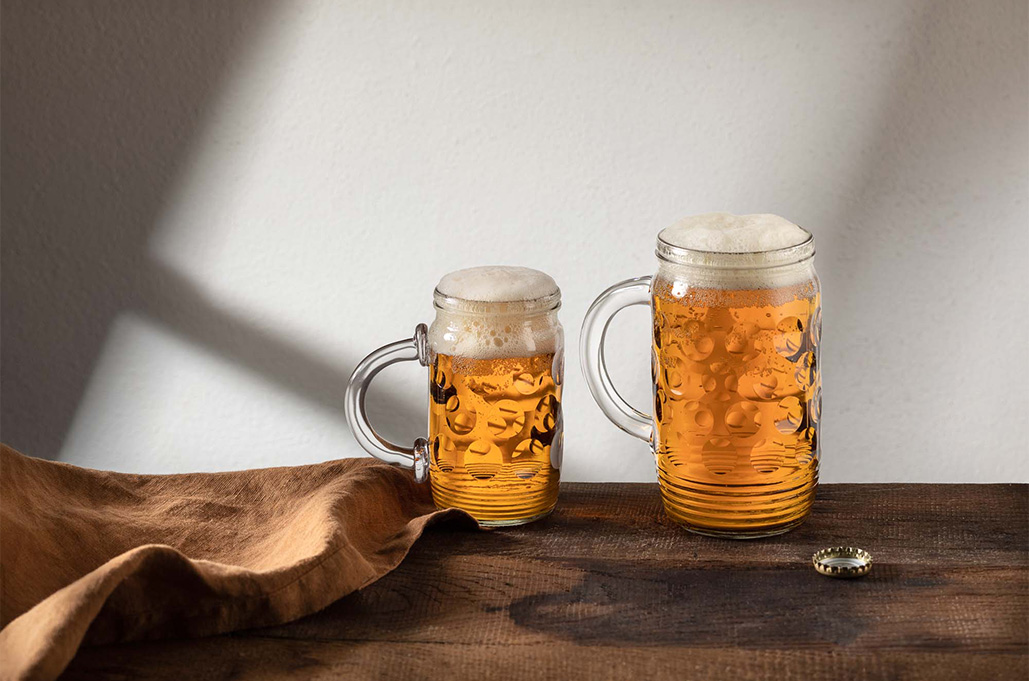 JAR
A series of extravagant beer mugs made from a jar in a combination of noble hots hop glass material, hand cut glass and hand made cut. Glasses are the essence of the Czech Republic, glassmaking, beer culture, DIY and humor. Beer culture is a phenomenon in the Czech Republic, just like a jar that has changed its function several times during its existence.
Details
Dimensions:

720 ml

140 mm x 150 mm x 80 mm

340 ml

120 mm x 120 mm x 70 mm
Where to buy
You can buy all items in Gallery 5 at HG Atelier Design.