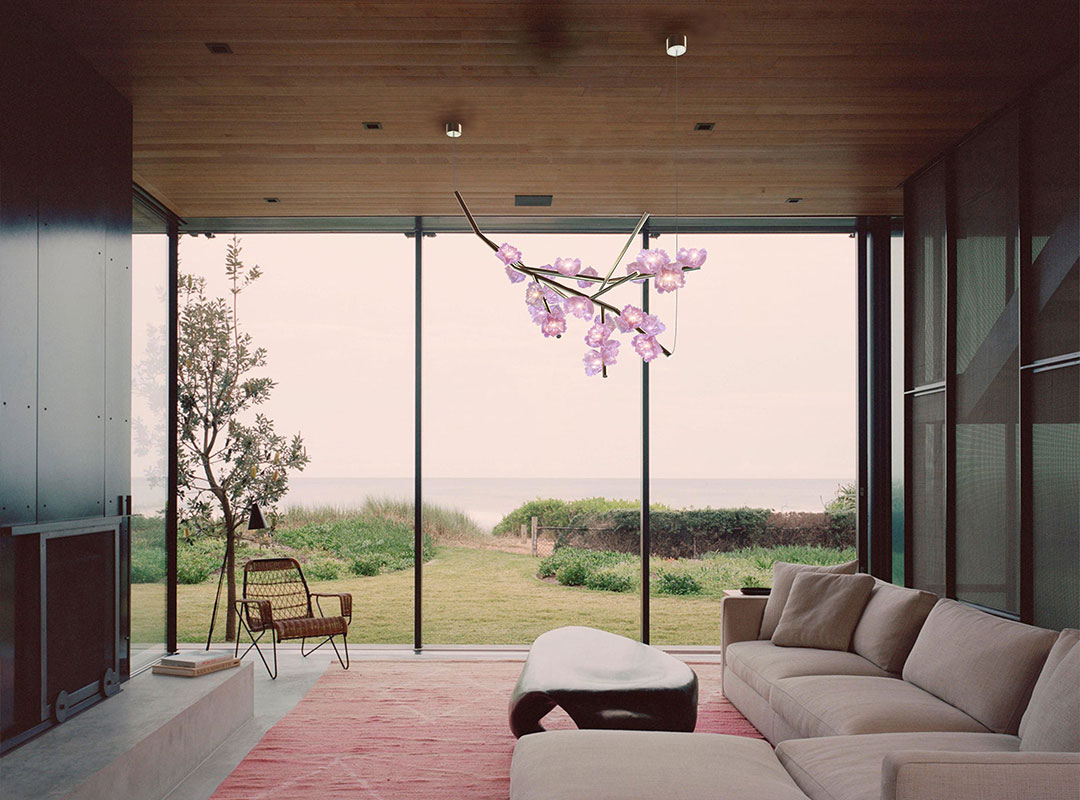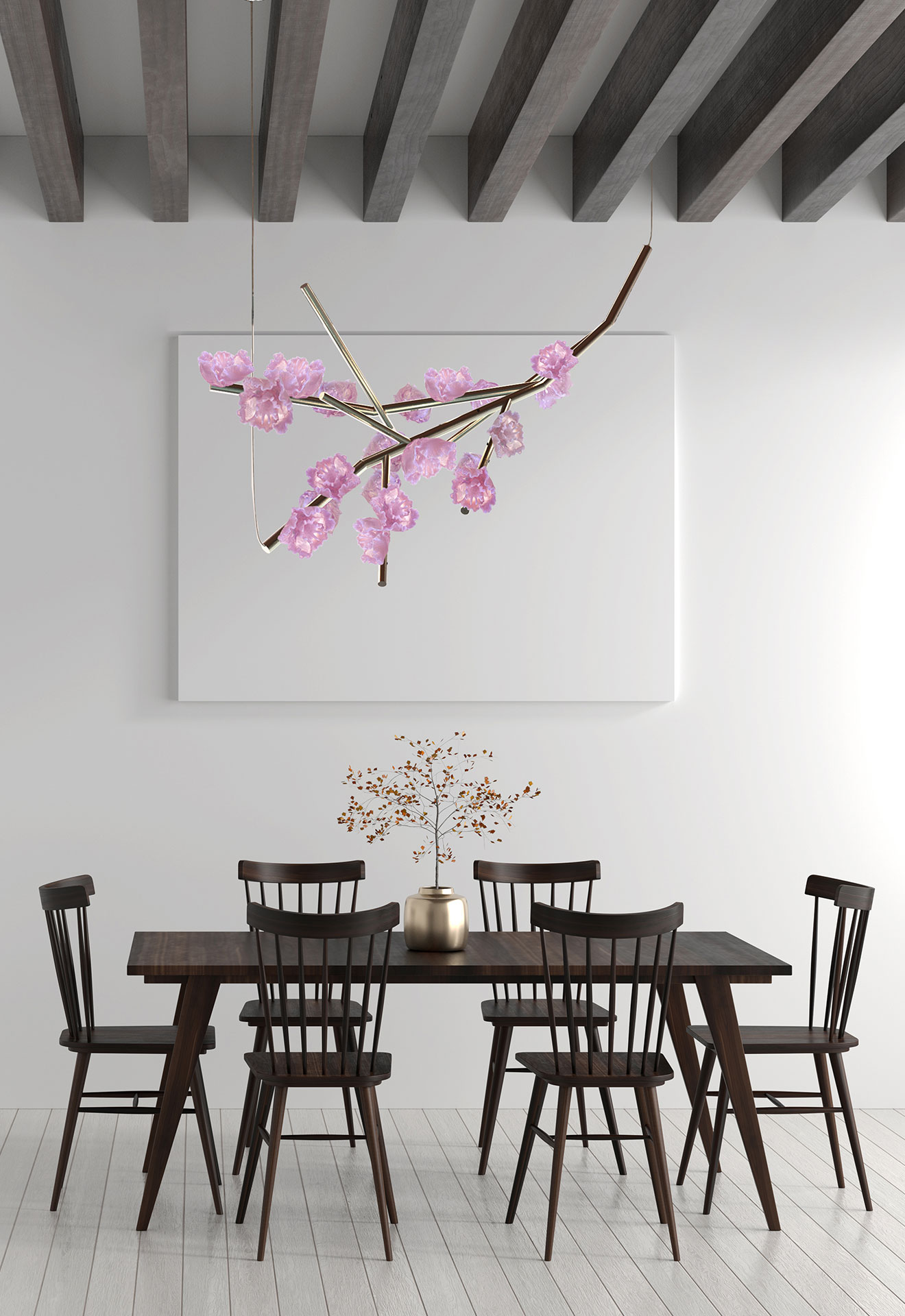 Cherry Twig
Light up your interior with scent of glowing blossom! The fascinated nature always inspiring us with its charm, even in a winter day. A room filled with art objects can be a place of wonder, but through the use of natural elements, like flowers and branches, the room breathes with life. Have you ever try to bring a piece of outdoor into your house; the freshly picked wild flowers, a piece of rounded stone or a branch lush blossom. With the Cherry Twig lighting sculpture, it enhances the quality of life, you will holds the eternal freshness of nature and be lighted up with a warm romantic glow.
Design by
Design Yulin Huang & Lukáš Houdek from HG Atelier Design
Where to buy
You can buy all items in Gallery 5 at HG Atelier Design.